Today we have a compilation of images from Mars taken by HiRISE. These images all show the same central structures in Horowitz Crater. The images span over a period of close to two years and show changes in slope features. These changes are thought to be indicative of flowing water on Mars.
The features that seem to extend down the slope are called Recurring Slope Linae (RSL). Repeated imaging has shown that these features appear and gradually grow during the warm season on Mars, only to fade during the cold season. It is thought that the best explanation for these recurring features is the existence of briny water just below the surface, but that is unconfirmed as of yet.
Mars Travel
wrote an article about these findings the day they were released. [
View This Article
]
This series of photos was published with many others and an article in the journal
Science
on August 5 2011. This photo will link to the larger high resolution images, but if you want to see the HiRISE article and abstract from
Science
on these features, you can find them
here
.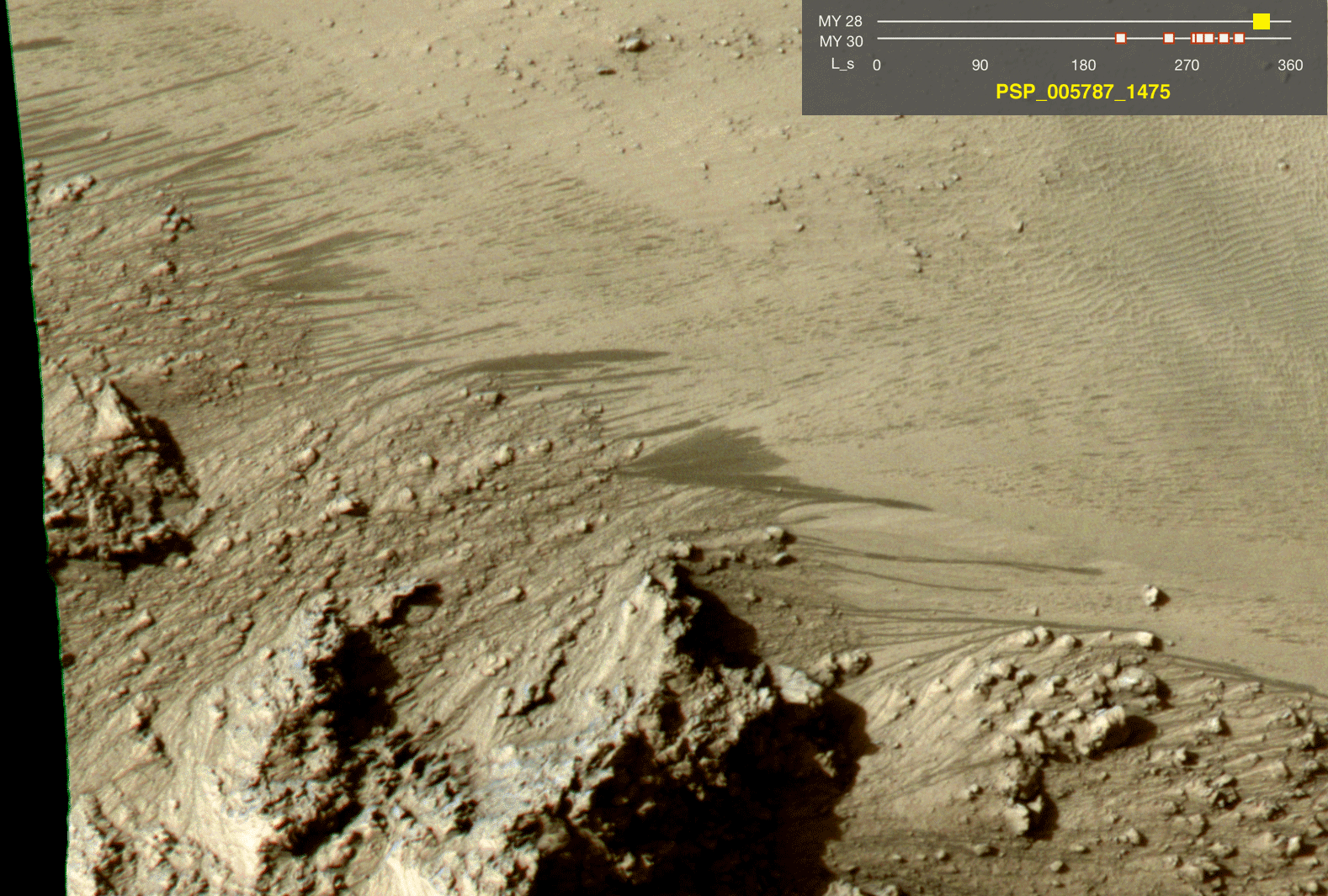 Image credit: NASA/JPL-Caltech/Univ. of Arizona